Triangular projects are dealing with the development of new materials and new products. Before they are introduced to the market we help our clients to find the perfect technology and knowledge to process them.

Our newest collaboration with Laudea Research GmbH allows you to access a team of experts specialized in critical intellectaul property (IP) research.
Meet Laudea Research GmbH and her founder & CEO - Dr. Anna Wieczorek.

How did you come up with the idea of "Laudea Research"?
Anna: When I completed my PhD in Vienna, I knew I wanted to work in the business environment, leveraging my academic acumen. After years of working with a major Intellectual Property Services corporation in London, I realized I had found an industry where I could excel and combine my knowledge and strategic thinking.
Interacting with numerous customers across many continents made it clear that there is space for an IP research company that delivers a quality product with exceptional customer service.
Hence the idea of boutique IP research was born.

What kind of services do you offer?
Anna: Laudea specializes in high-quality IP searches in chemistry, biotechnology and life sciences. We perform Freedom-to-Operate, prior art searches, and other customized patent and literature research. We excel at complex IP projects involving chemical structure and biosequence searching.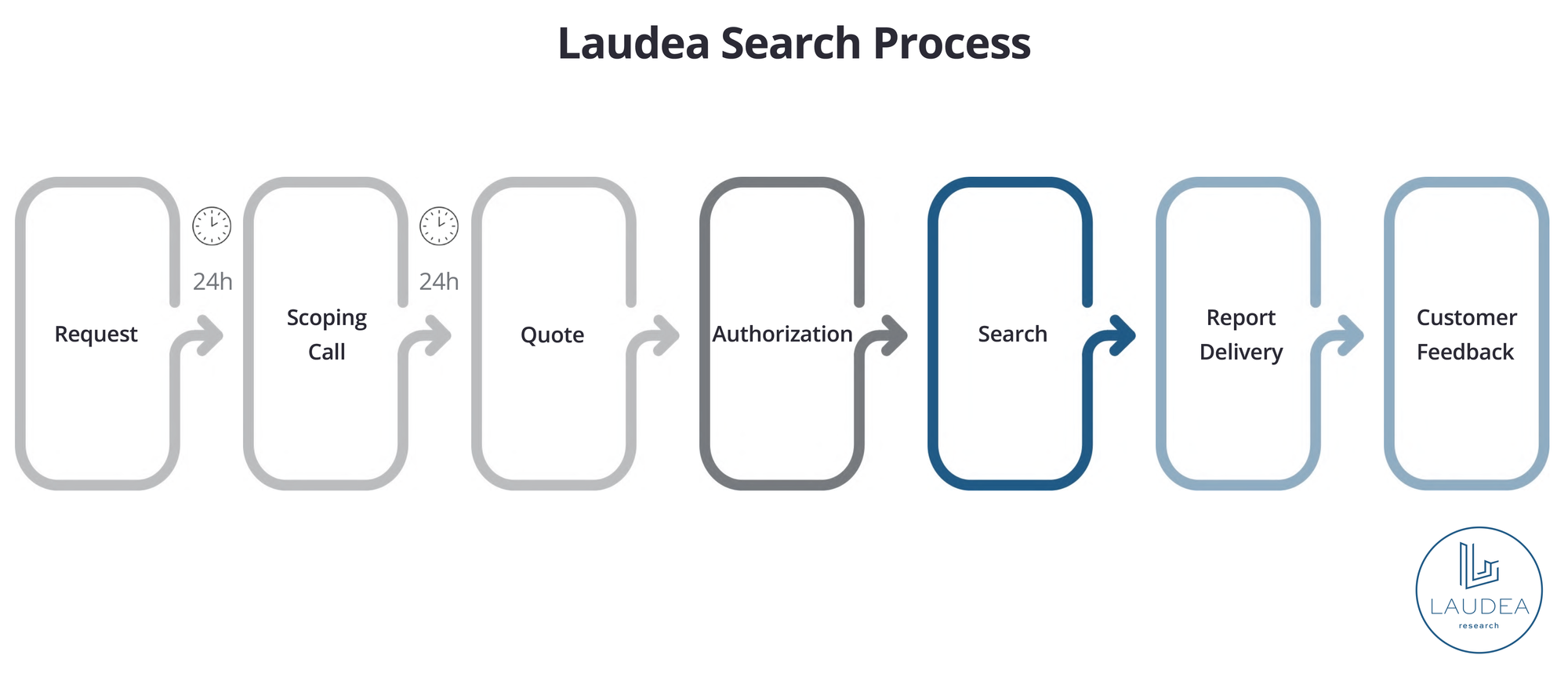 Who are your typical customers?
Anna: Our customer is any business entity that engages in innovation, manufacturing or licensing. We work with corporate clients, including start-ups, SMEs and large enterprises. We also support academic and research institutions. In the past, we also helped a few individual entrepreneurs.
We interact with these customers through close cooperation with in-house legal, patent and research teams. Alternatively, we support our clients with the help of law firms working closely with Patent Attorneys.

Why is IP research necessary?
Anna: IP research is one of the tools modern organizations need to leverage to succeed in a globalized economy. Lack of a complete picture of the technology and IP rights landscape can result in sub-optimal or even disastrous business decisions.
We help organizations to get a clear view of the intellectual property that can affect their technology and innovation strategy. Our goal is to help businesses reduce risk and make informed decisions about their innovations.

What are the main benefits of the cooperation between Laudea and the potential customers?
Anna: Laudea and the information we provide assist in making strategic decisions in R&D and product lifecycle.
Our IP research can help businesses avoid unintentional IP rights infringement and provide tools and arguments during litigations.
Patent and prior-art research can be used to test the strength of your patent and give a better negotiating position in the case of licensing or selling a patent.
Why choose Laudea Research?
Anna: Laudea Research aims to be the best bespoke IP research company there is. And we are achieving this by being customer-centric and highly flexible towards their requirements and needs.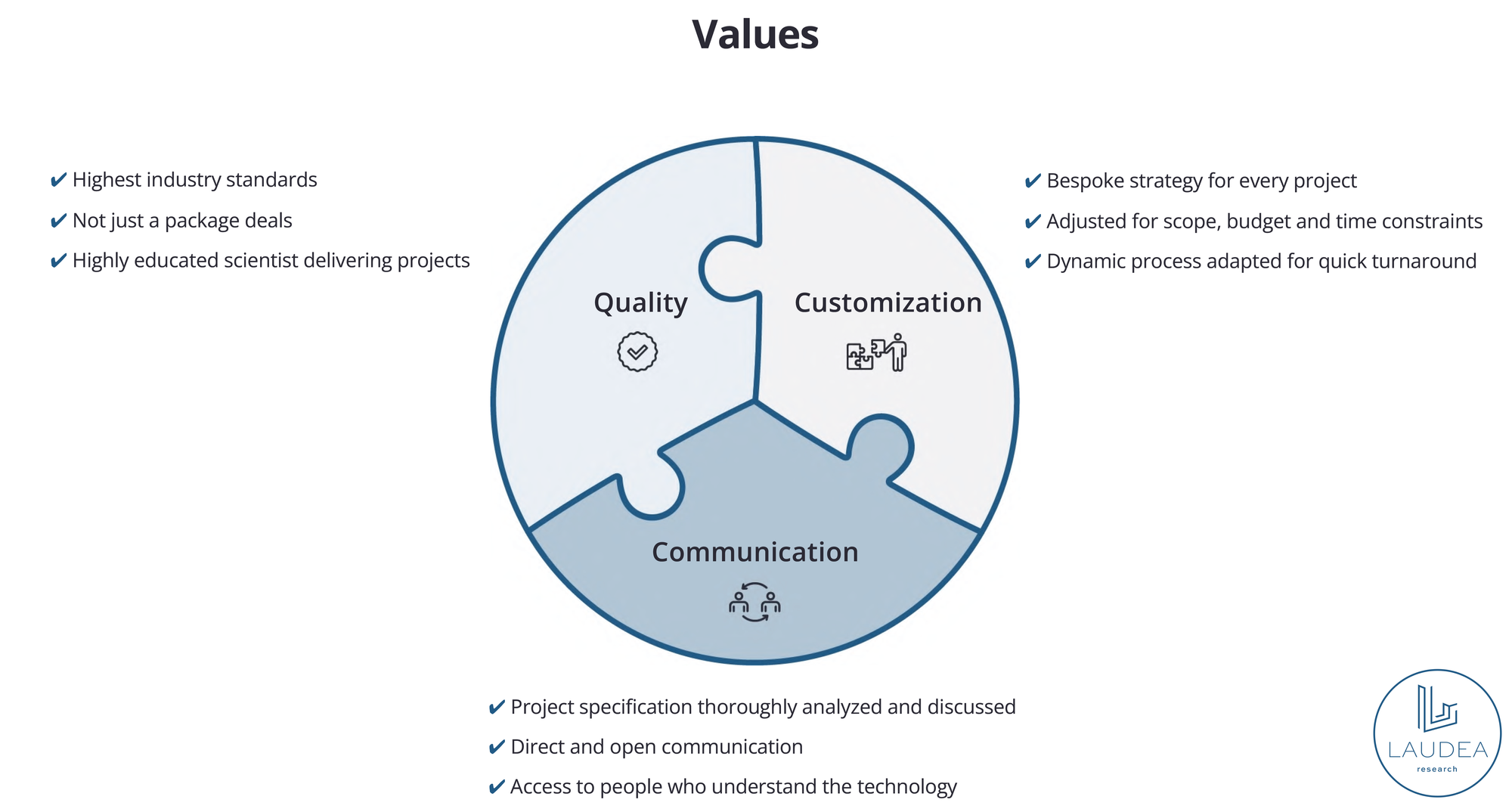 A personal approach ensures a high level of quality. We don't offer package deals and focus on providing tailor-made solutions that take specific requests and time and budget constraints into account.
We remove communication barriers by giving clients direct access to the experts performing the search. From the initial query to our delivery of the research, we provide transparency throughout the entire project lifecycle, communicating clearly and effectively to answer questions and provide you with the information you need.
_________________
IP Expert Chemistry & Biotechnology
Dr. Anna Wieczorek is the founder and managing director of the intellectual property research company Laudea Research. As an experienced IP professional specialising in chemistry, biotechnology and the life sciences, Dr Wieczorek founded Laudea in March 2018. Previously, she had spent several years working in major European research and scientific facilities in the United Kingdom, Italy, Austria, Germany and Poland.
At Laudea, Anna supports international corporates and patent law firms in IP search and analytics, helping them to make better strategic decisions. She aims to help clients reduce risk and make informed decisions about innovations.
Anna and her team specialise in high-quality IP searches in chemistry, biotechnology and life sciences. They excel at complex IP projects involving chemical structure and biosequence searching.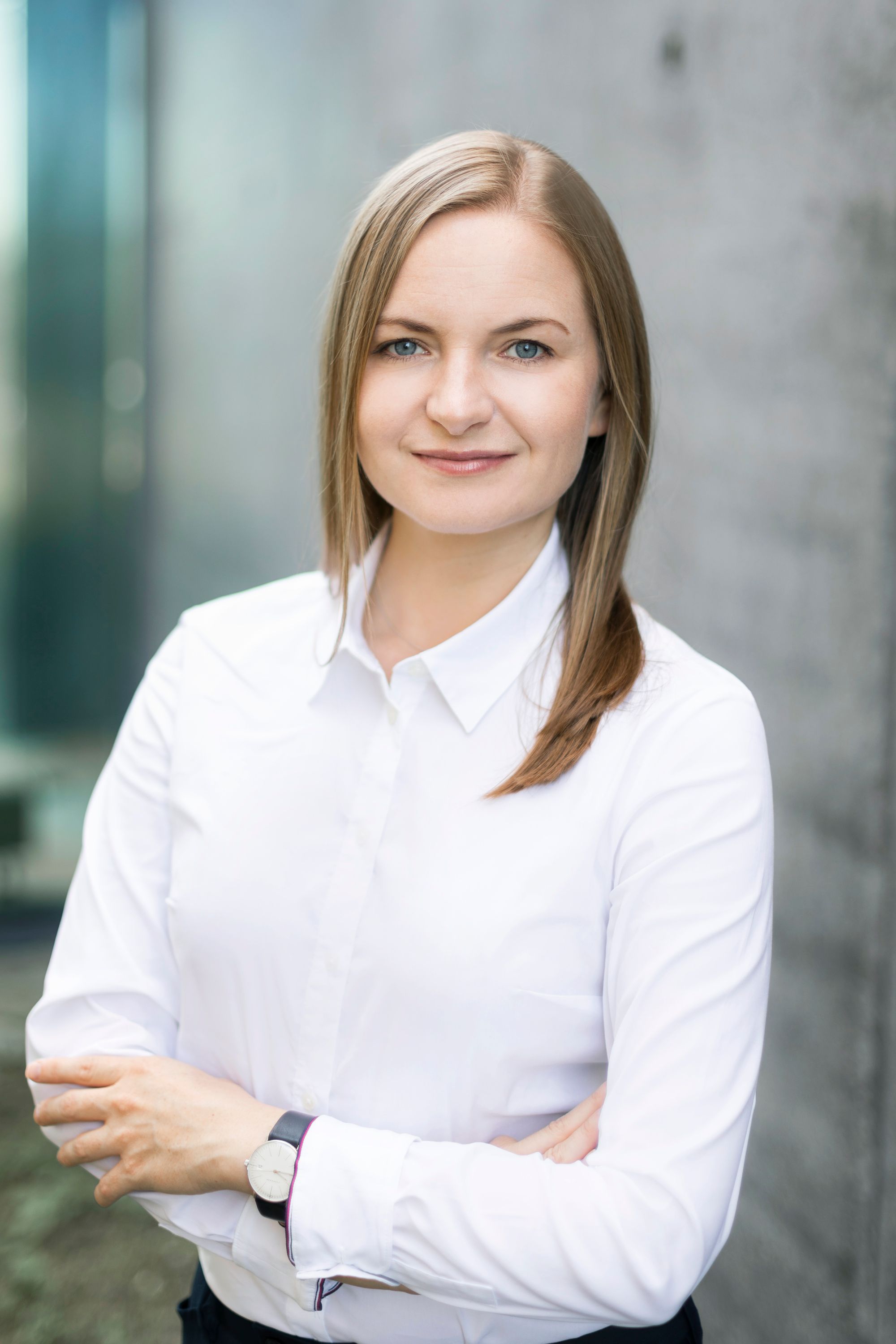 How can you contact Anna and her team?
Laudea Research Website
_________
Would you like also to become a catalyst of innovative ideas and sustainable solutions?

Work on extremely interesting projects?
Help others to create tremendous value?
Share your vast experience to master challenges?
Make sustainable solutions a wonderful reality?

If yes, the next post might be about you and your company!

👇
Check also another articles from the #Expert On Demand serie
How To Find the Right Industry Expert