If you run a restaurant, you do not need to explain what a restaurant is. You just need to serve better dishes, have an excellent service and discover your audience or niche. Your task is just to be better than the other ones.
In case of Triangular it is different. We are about to create a new category of services in the processing industry. Very often, if we participate in an exhibition, conference it is even hard to find the right category to register. It simply does not exist.
The same challenge faced the builder of Airbnb few years ago, which makes me very optimistic.
WHY?
🔺 We strongly believe that sustainable progress is absolutely necessary to keep the world running.  We are committed to sustainability and innovation.  Standstill in developing solutions to the challenges we face is one of the worst things that may happen.
We founded Triangular because we strongly believe that development of new, innovative products and materials can be achieved easier when we share available processing capacities and knowledge.
HOW?
🔺 We enable the connections of very high value between material owner, system owners and industry experts.  We create an atmosphere of trust, so that these relations may flourish and have a positive impact. We are facilitators for the exchange of ideas and technology.
WHAT?
🔺 We have built the Process on Demand platform that enables you to place material processing request and find the perfect partner, you may also promote your available technology and processing systems, and you may connect with experts to obtain knowledge of incredible value.
Which industries: chemicals, minerals, food, pharma and recycling.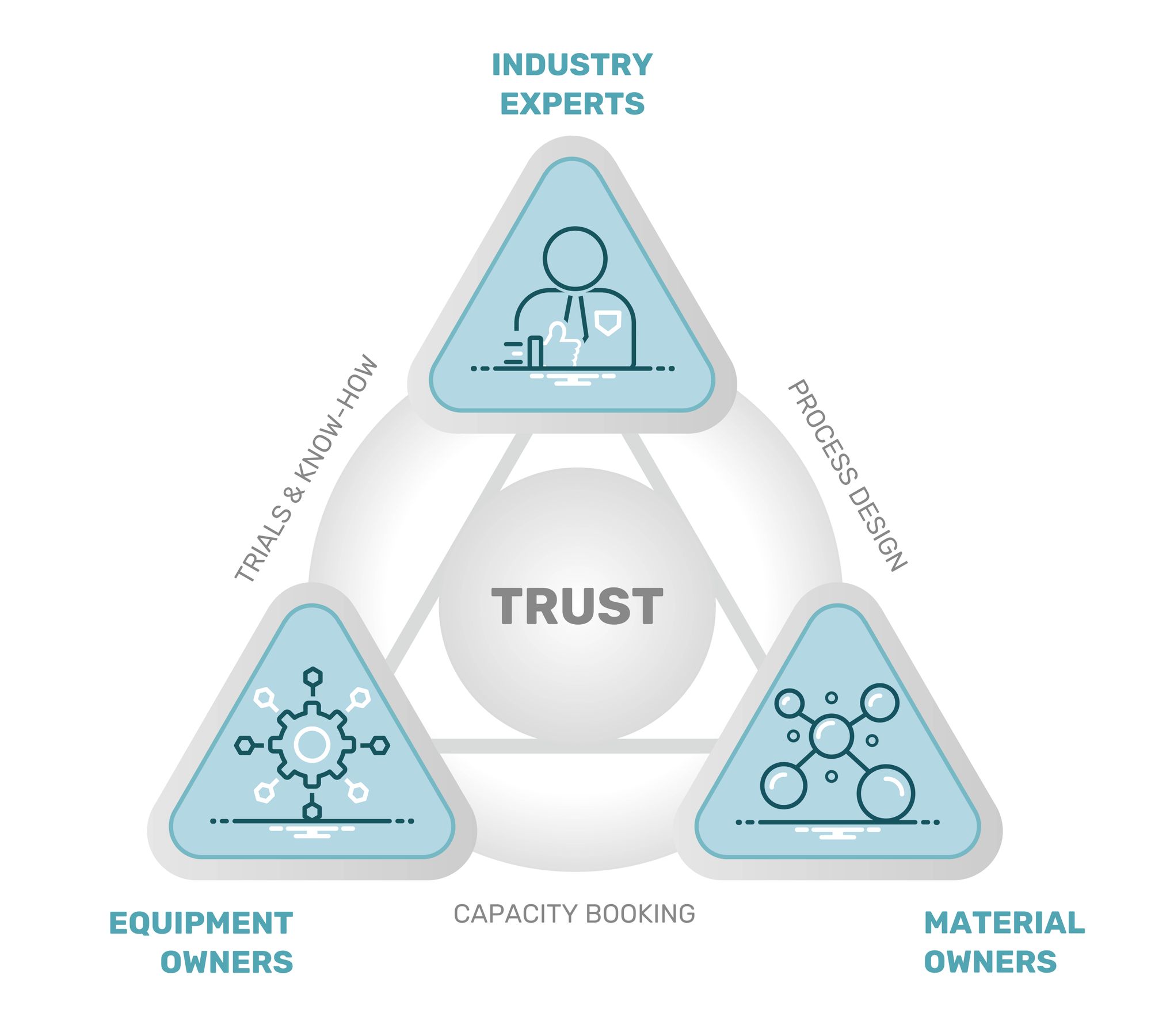 What can you expect being part of our community ❓
🔺 System owners (not only custom manufacturers) will find partners to share their processing capacities. Small and medium size companies can grow, extend their network and access foreign markets thanks to our international, cross industry relationships.
🔺 Materials can be produced in different batch sizes, in different locations and supply your customers even before you have your own processing systems. You can save valuable time and resources trying different technologies and finding the right fit before you invest.
🔺 Many experienced industry players and sometimes retired managers are willing to share their vast experience with start-ups, business owners, plant and process managers to improve their production, choose the right technology and save money. Why not to use this treasure?
Make your own experience and tell me what you think about our idea.