A good cooperation can bring you further, extends your reach and makes you visible for a broader audience.

We are happy to announce that we are now member of 5-HT Digital Hub - Chemistry & Health network.
The 5-HT Digital Hub Chemistry & Health is part of the Digital Hub Initiative (de:hub) initiated by the Federal Ministry of Economics and Energy to promote digital innovation in Germany. Our goal is to build an international ecosystem of startups, investors and companies to drive digital innovation in the chemical and health industries. As a central platform, we offer these players the opportunity to network, cooperate and co-develop.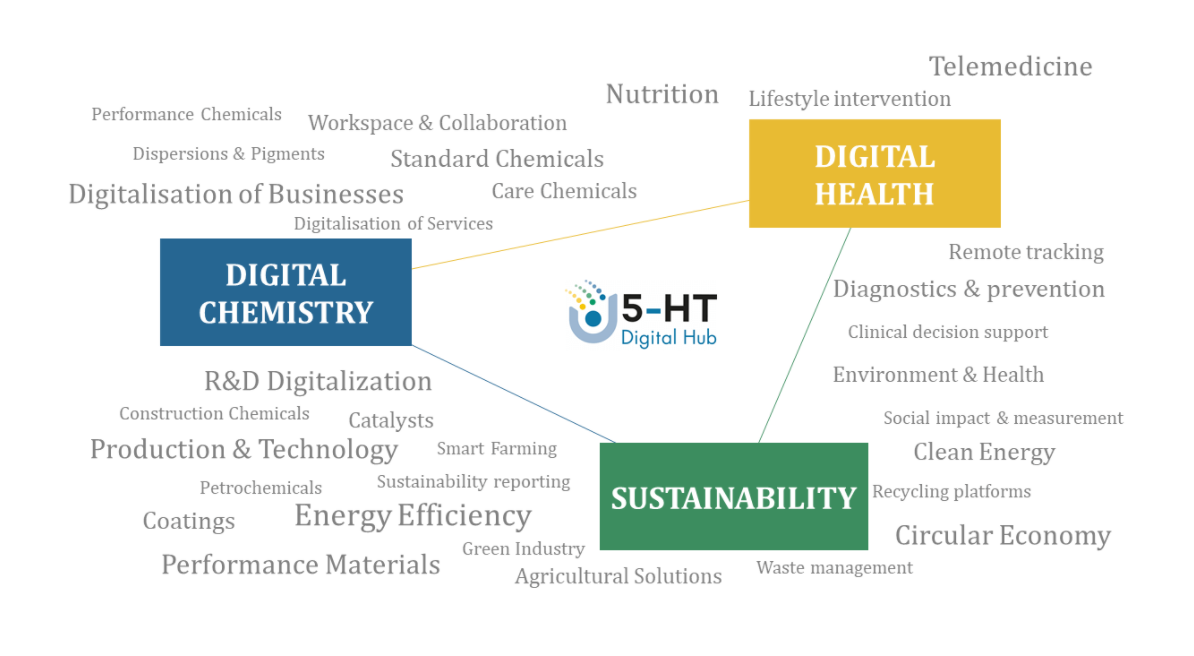 Thank you for this opportunity! We are looking forward for a long term relationship, where many companies will have an incredible added value.

We are really looking to make this cooperation a facilitator of fascinating connections.

To read the full interview with Sylwia Marroquin please follow here.

Are partnerships and colaborations important also for your business ❓