Veganism and plant-based diets are trendy.
"Rising focus on health and fitness is expected to favour nutritional yeast market potential. Increasing prevalence of lifestyle diseases and disorders is also anticipated to promote the adoption of fortified nutritional yeast in people's diets. Organic nutritional yeast is anticipated to be highly popular over the coming years."
A minus of these diets is, they are poor in protein sources.
How can you fix the protein deficiency?
Nutricional yeast are often added to plant-based products. And there are good reasons for it.
Yeast  is obtained by growing it on molasses, just like it's done for bread and beer.
Properties: protein reach, fat-free, low calories, low sugar content
Available forms: powder, flakes, tablets, capsules, others
Known applications:
food & beverages
bakery & confectionery
functional food
dietary supplements
personal care
animal feed and others.

The predicted market expansion for nutritional yeast over the next 10 years: from US$ 428.1 million up to US$ 999.5 million. Here you can read the full report.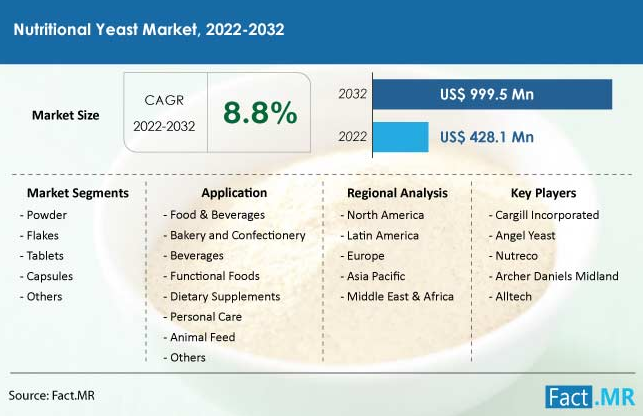 Specialize in making soups, sauces, spice blends or plant-based foods? Use yeast extracts in your products?
Triangular is working on spent yeast & spent grain drying projects. The material is a co-product of the beer manufacturing. Depending on the technology used for drying the yeast, the final particle size may range from 200µm and 700µm.
Are you interested in getting the preliminary specification of the material? We have access to a large amount of spent yeast & spent grain.
Contact us for more information per email: info@triangular-pod.com